Value Chains
Evaluation of hybrid-cooperative model for horticulture: A case study of Tropical Pines
Introduction
Currently, there are approximately 80 commercial pineapple enterprises in Australia and all of them located in the State of Queensland except one in Northern Territory (PHA, 2018). Tropical Pines and Pinata are two major fresh pineapple suppliers in Australia.  Tropical Pines' headquarter is in Yeppoon, central Queensland and they have about 20 growers and four large packing sheds (Hort Innovation 2017). They supplied about 45% of the total fresh pineapple in Australian domestic markets. They followed a hybrid cooperative model to run their business, which means farmers follow the cooperative model to sending their produces to Tropical Pines (TP) and TP manages post-harvest supply chain up to the consumer level. The company provides packing, sales and marketing, agronomy, logistics and administrative services (TP, 2016).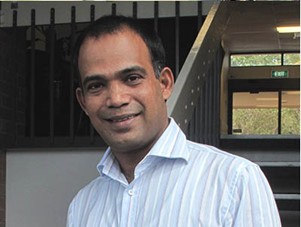 Researchers
Dr Delwar Akbar, Professor John Rolfe, Dr Azad Rahman and Dr Imran Ali are conducting this research. All of them are working with the School of Business and Law, CQUniversity Australia.
Research Questions
Primary: How can a horticultural sector with established growers cooperate to achieve economic and business efficiency with adequate market access?
Sub-research questions:
How do growers collaborate horizontally (with other growers) and vertically (with packers, processors, wholesalers and retailers)? What are the costs and benefits of hybrid-cooperative model in the pineapple industry through a case study of TPPL?
What are the potential opportunities or barriers that influence other key industries to adopt the hybrid cooperative model within the horticulture sector in Queensland
Expected Contribution
This research will contribute to the empirical literature by assessing a large amount of evidence about the potential barriers, facilitators and expectations that influence the farmers' behaviour of accepting a hybrid cooperative model. The study output will inform the pineapple industry, horticulture sector and the Queensland Government about how a small industry sector can cooperate to find appropriate price and market for their produce.
This study aims to examine the governance, economic and business efficiency and sustainability of hybrid cooperative model for pineapple supply chain development in Queensland through a case study of Tropical Pines.
Published results can be found here:
Akbar, D., Rolfe, J., Rahman, A., and Rajapaksa, D., 2020. Can cooperative business models coordinate horizontal and vertical supply chains? A case study in the Australian pineapple industry. School of Business and Law, CQUniversity Australia, Rockhampton (pp. 38).