Regional Innovation
Creating a regional innovation ecosystem: the Goondiwindi case study

In the second half of 2018 the Goondiwindi local government commenced a project to look at what they would need to do to build a community and network based on the already successful Ag Tech and agricultural enterprises in their region. 
When you visit the border town of Goondiwindi you can see its heritage of agricultural excellence with businesses like Woods Group and meet amazing success stories like Goanna Ag or the newcomer InFarm. How can this heritage and community be harnessed into something more formally organised and deliver better economic development outcomes for "Gundy"? 
Goondiwindi Regional Council's Economic Development Vision:
'The Goondiwindi region aims to be Australia's centre of agricultural excellence, a premier visitor destination, and a region celebrated for its prosperous rural lifestyle.'
History: A community consultation identified an opportunity to establish a Centre for Agricultural Excellence to capitalise on the innovation generated in the region and the rapid advances in technology that is changing the face of agricultural production systems.
Project Vision: The Centre for Agricultural Excellence concept will see the creation of an ecosystem that will support local producers in developing a solution to their everyday farming issues using local businesses, funded by local investors and employing and educating locals, as well as attracting investment and additional personnel to the region.
The Centre will be community led to resolve local issues and to serve local interests and industries. The facility is expected to be financially self-sustainable within a reasonable period. The Centre will act as an incubator for local businesses offering opportunities for collaboration, mentoring, investment, education and technical support.
Expected outcomes:   Identify the demand, potential users and other broader regional risks and opportunities. Identify practical governance, operational, investment and infrastructure models to ensure success. The Centre must be a local entity, which is viable, sustainable and successful in providing solutions to agricultural challenges as identified by local farmers.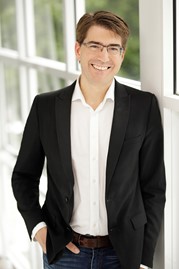 Lead researchers: Chad Renando (USQ, Startup Status)
Mr Chad Renando is a PhD candidate at USQ and is mapping and measuring the impact of entrepreneurs across Australia.  As part of this research, Chad helps governments, universities, corporations, innovation hubs, and entrepreneur programs measure the long-term impact of their innovation investment and help regions connect entrepreneurial activity to community resilience. Chad is also a professional facilitator, speaker, coach, and researcher, keen to help us all understand how we make a positive impact on society. 
Associate Professor Ben Lyons, Director RECoE
 For more information on this and other regional innovation projects please contact RECoE Director A/Prof Ben Lyons email.