Can cooperative business models coordinate horizontal and vertical supply chains? A case study in the Australian pineapple industry

Can cooperative business models coordinate horizontal and vertical supply chains? A case study in the Australian pineapple industry
30 September 2020
Authors:  Delwar Akbar, John Rolfe, Azad Rahman and Darshana Rajapaksa (CQUniversity)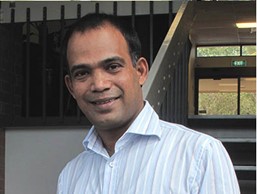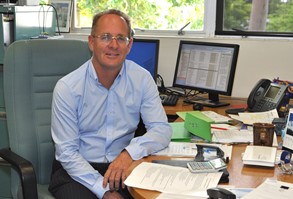 The horticultural sector plays a key role in rural development in Australia, providing employment opportunities and contributing to local economies. Despite the importance, the sector faces a number of challenges such as increasing costs, fragmented production areas and supply coordination. In this context, efficient supply chain management, through supply chain collaboration, can help to resolve such problems.
Supply chains involve both collaboration and competition pressures; collaboration because goods and services have to pass repeatedly along successive stages of the supply chain, and competition because there is ongoing pressure to perform actions more efficiently.  These supply and value chains normally involve independent businesses contracting for different stages of activity. Cooperative arrangements can also solve the simultaneous need to collaborate and compete, however their use in Australian agriculture has dwindled to the point that they are relatively rare. However, some of the challenges facing Australian agriculture, such as the need to coordinate the aggregation of fragmented production and meet quality assurance standards, are collaboration rather than competition problems that may suit cooperative models.
This study aims to explore the potential for cooperative models to solve current challenges in Australian agriculture. This study also examines the business sustainability of a hybrid cooperative business model and its determinants drawing on an analysis of a pineapple supply chain in Queensland. For this purpose, a cooperative business, Tropical Pines Pty Ltd (Tropical Pines), is used as a case study as it is a hybrid cooperative-business model that successfully coordinates production and marketing across Australia. This research uses a qualitative research approach, thematic content analysis, to identify key lessons about the operation of Tropical Pines. Using a semi-structured questionnaire, 12 individuals representing different stages of pineapple supply chain actors were interviewed and the material was then analysed.
Tropical Pines generates both horizontal and vertical collaboration through the supply chain through coordination of a small number of growers and pursuing multiple outlets for marketing through to the retail sector. Horizontal integration through the coordination of grower supply is most important for the sustainability of the business.   Mechanisms that give them an advantage over a standard business model include information sharing, decision synchronization, and incentive alignment. Leadership, information sharing, trust, market forecasting, risk sharing, accountability, and provision of agronomic and other support to growers are identified as key factors that distinguish this cooperative model from more standard business models. Achieving both horizontal and vertical integration maximises resource utilisation and returns to growers, as well as reducing market uncertainty and maximizing product consistency. However, there are also higher costs involved with cooperative models, particularly the focus on communication and engagement required to maintain the trust of growers. These costs increase with the size and complexity of the cooperative, which creates a tension because size and scale are often required to generate the efficiencies and market power necessary to deliver benefits.
The hybrid cooperative-business model of Tropical Pines is currently limited to domestic production and consumption in the Australian market. However, there is potential for this model to also be used to develop new products and access export markets, such as through the creation and marketing of value-added products that might appeal to international consumers. These research findings indicate that there is some potential for these types of hybrid cooperative-business models to be used to help other industries develop. This can be done through:
Identifying the unique characteristics of particular industry
Identifying the benefits of integration to the particular industry
Initiating with horizontal integration to develop hybrid business model
Starting with small number of growers
Maintaining information sharing and transparency of business
Sharing the information on new innovations
However, there are some differences between pineapples and other horticultural crops that may limit the transferability of this business model, and a key barrier may be the initial development of trust that provides the 'glue' in cooperative arrangements.
Key words: Collaboration; hybrid business model; agricultural supply chain
Link to full paper can be found here