About
Researcher Biographies
Dr Peggy Schrobback, CQUniversity
Senior Postdoctoral Research Fellow School of Business and Law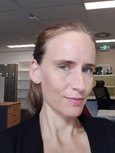 Brisbane QLD 4000
https://spectre.cqu.edu.au/profiles/view/11919
Phone: +61 7 3023 4277
Email: p.schrobback@cqu.edu.au

Research Focus
Applied environmental and resource economics with focus on agriculture, fisheries and aquaculture industries
Expertise time-series analysis, discrete choice analysis, productivity and efficient analysis, bio-economic analysis, social analysis
Expertise in the use of R, EViews, Stata, NLogit, NGene
Expertise in post-graduate teaching and course coordination and research student supervision
Peggy Schrobback is Senior Postdoctoral Research Fellow in the field of resource and environmental economics at CQUniversity. Peggy's key interests are fisheries, aquaculture and agriculture/food production. She has also work on projects that focus on land and coastal management, such as water allocations for irrigated agriculture in the Murray-Darling Basins and the sustainability of freight ports. Peggy has experience in working collaboratively with research institutions, governments and industries.
Peggy is currently involved in investigating horticulture producer's willingness to become engaged in supply chain collaborations which may focus on the export of horticulture products from Queensland. Increased export supply chain collaborations are expected to increase the return which farmers receive for their products. Findings of this study will provide an improved understanding about under which circumstances (e.g., price expectation, production volume, length of contract agreement, additional costs and level of extra paperwork) supply chain collaborations may be successful and what type of external facilitation may be needed.  
Peggy has recently also developed a supply chain assessment framework, which can be used by decision makers to describe, analyse and compare agriculture and seafood supply chains in a methodical manner. This is framework is useful in identifying issues and opportunities of different supply chains at an industry level in a systematic way. Peggy is in the process of applying this framework to supply chains of aquaculture and agriculture industries such as the oyster and pineapple industries in Queensland.
Dr Megan Star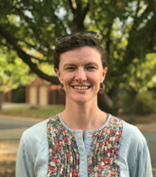 Senior Post Doctoral Research Fellow
School of Business and Law
Rockhampton QLD 4700
https://spectre.cqu.edu.au/profiles/view/9499
Phone: +61 0428 292219
Email: m.star@cqu.edu.au

Research Focus
• Agricultural, and environmental economics
• Bio-economic modelling
• Project and Program evaluation
• Investment analysis
Megan Star is a Senior Postdoctoral Researcher at CQ University. She is a resource economist and for the past ten years has worked collaboratively across the areas of agriculture and natural resource management. Having previously worked with the QLD Department of Agriculture and Fisheries she developed strong networks and understanding of agricultural production systems. Megan has developed her research interests in investment prioritisation, project and program evaluation, bio-economic modelling, investment analysis, economic development and analysis of environmental and productivity trade-offs. She has worked extensively with a range of stakeholders and led a number of externally funded research projects.
Beef Supply Chains
Beef production is the major agricultural industry in Queensland, particularly in the central Queensland region where it generates $1,041 Million. In recent decades there has been major advances in the way that beef is objectively measured, so that quality can be communicated through mechanisms such as Meat Standards Australia. This helps to signal to producers, the eating standards that customers desire. At the same time there is an increasing number of vegetarian consumers who by giving up beef are seeking to improve environmental or animal welfare outcomes. There is however no signal to these consumers regarding the characteristics of beef.
There is rapid growth in customer demands for information about other aspects of meat production, such as animal welfare, environmental impacts, husbandry standards and organic status that can not be assessed through objective measures. Concerns about these types of factors- termed credence factors, are beginning to have major impacts on meat purchasing and eating behavior.
This study aims to examine the growth of credence claim demands for beef, and identify the relationship between meat consumption and different credence information strategies (such as branding for organics or animal welfare standards). With the key research questions being: What is the best way to communicate credence attributes of beef to consumers? and what is the benefit to the beef industry in doing this?
This study will involve discussions with industry stakeholders, analysis of some pre-existing data on meat demands in Australia held by the researchers, an internet survey of consumers, and some work with producers about potential solutions. The study output will inform the beef industry and the Queensland Government about how additional information flows from producers to consumers may be structured in ways to maintain consumer trust and market access.
Dr Thea Voogt is a Senior Lecturer at the TC Beirne School of Law at The University of Queensland (UQ).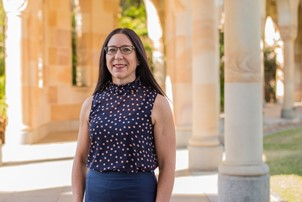 Thea specialises in corporate governance theory, and corporations and taxation law. She is a chartered accountant (CA ANZ), and holds a Doctorate in Financial Management and Master of International Commercial Law (UQ).
Her research is focuses on three areas:
Thea is an award-winning teacher. She is the 2017 recipient of the prestigious UQ Business, Economics & Law Faculty Teaching Award for her innovative, technology-driven approach to teaching the law. She also received the 2016 'Inspired me to learn' Award, and the 2015 Award for Teaching Excellence in an undergraduate compulsory course, both at the TC Beirne School of Law. 
Prior to joining UQ, Thea was Professor in Accounting, and the Chief Executive Officer (Principal Officer) of the superannuation funds of the University of Johannesburg. She also managed large tenders for that institution. Thea held a ministerial appointment to the Board of the South African Qualifications Authority (SAQA), and was a sought-after business speaker. 
 Associate Professor Ben Lyons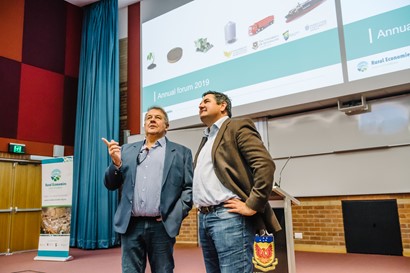 Assoc Professor Ben Lyons brings a wealth of experience across corporate, private and research and development organisations to his role as director of the Rural Economies Centre of Excellence.

A passionate supporter of rural and regional Queensland stems from his upbringing on a pastoral stations west of Augathella and near Glenmorgan.
His professional career includes two decades spent in Asia, specifically in the areas of agribusiness, textiles, research and education management.
Ben has worked with a number of high-profile companies including The Financial Times/Pearson Group (UK); The Woolmark Company/Australian Wool Innovation; Dulwich College International (K-12 education); the Australian Wool Exchange and the University of Queensland.
In various roles, Ben developed multidisciplinary expertise in:
- business development
- marketing and investment due diligence
- regional economic development
- market access strategies
- digital commerce and block chain application
- value chain development

Ben has also worked professionally in Australia, as Chief Executive Officer or the Toowoomba and Surat Basin Enterprise and Food Leaders Australia, a membership based regional economic development agency. During his tenure, Ben was involved in:
- creating an opportunity for a weekly freight route from Toowoomba to Hong Kong with Cathy Pacific
- the first passenger flight from a regional airport to Shanghai, China
- the development of a new Ag Tech investment forum
- a number of project engagements in the Surat Basin.
Ben holds a PhD in agricultural economics from the University of Queensland, and holds a number of degrees including Chinese economic history and Chinese literature from the Xi'an, Nanjing and Beijing Universities. He is also fluent in Mandarin.