About
Researcher Biographies
Dr Peggy Schrobback, CQUniversity
Senior Postdoctoral Research Fellow School of Business and Law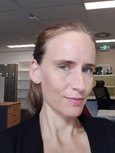 Brisbane QLD 4000
https://spectre.cqu.edu.au/profiles/view/11919
Phone: +61 7 3023 4277
Email: p.schrobback@cqu.edu.au

Research Focus
Applied environmental and resource economics with focus on agriculture, fisheries and aquaculture industries
Expertise time-series analysis, discrete choice analysis, productivity and efficient analysis, bio-economic analysis, social analysis
Expertise in the use of R, EViews, Stata, NLogit, NGene
Expertise in post-graduate teaching and course coordination and research student supervision
Peggy Schrobback is Senior Postdoctoral Research Fellow in the field of resource and environmental economics at CQUniversity. Peggy's key interests are fisheries, aquaculture and agriculture/food production. She has also work on projects that focus on land and coastal management, such as water allocations for irrigated agriculture in the Murray-Darling Basins and the sustainability of freight ports. Peggy has experience in working collaboratively with research institutions, governments and industries.
Peggy is currently involved in investigating horticulture producer's willingness to become engaged in supply chain collaborations which may focus on the export of horticulture products from Queensland. Increased export supply chain collaborations are expected to increase the return which farmers receive for their products. Findings of this study will provide an improved understanding about under which circumstances (e.g., price expectation, production volume, length of contract agreement, additional costs and level of extra paperwork) supply chain collaborations may be successful and what type of external facilitation may be needed.  
Peggy has recently also developed a supply chain assessment framework, which can be used by decision makers to describe, analyse and compare agriculture and seafood supply chains in a methodical manner. This is framework is useful in identifying issues and opportunities of different supply chains at an industry level in a systematic way. Peggy is in the process of applying this framework to supply chains of aquaculture and agriculture industries such as the oyster and pineapple industries in Queensland.
Dr Megan Star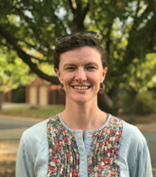 Senior Post Doctoral Research Fellow
School of Business and Law
Rockhampton QLD 4700
https://spectre.cqu.edu.au/profiles/view/9499
Phone: +61 0428 292219
Email: m.star@cqu.edu.au

Research Focus
• Agricultural, and environmental economics
• Bio-economic modelling
• Project and Program evaluation
• Investment analysis
Megan Star is a Senior Postdoctoral Researcher at CQ University. She is a resource economist and for the past ten years has worked collaboratively across the areas of agriculture and natural resource management. Having previously worked with the QLD Department of Agriculture and Fisheries she developed strong networks and understanding of agricultural production systems. Megan has developed her research interests in investment prioritisation, project and program evaluation, bio-economic modelling, investment analysis, economic development and analysis of environmental and productivity trade-offs. She has worked extensively with a range of stakeholders and led a number of externally funded research projects.
Dr Thea Voogt is a Senior Lecturer at the TC Beirne School of Law at The University of Queensland (UQ).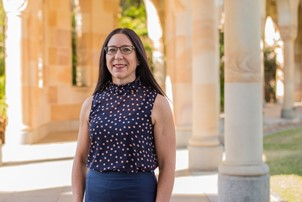 Thea specialises in corporate governance theory, and corporations and taxation law. She is a chartered accountant (CA ANZ), and holds a Doctorate in Financial Management and Master of International Commercial Law (UQ).
Her research is focuses on three areas:
Thea is an award-winning teacher. She is the 2017 recipient of the prestigious UQ Business, Economics & Law Faculty Teaching Award for her innovative, technology-driven approach to teaching the law. She also received the 2016 'Inspired me to learn' Award, and the 2015 Award for Teaching Excellence in an undergraduate compulsory course, both at the TC Beirne School of Law. 
Prior to joining UQ, Thea was Professor in Accounting, and the Chief Executive Officer (Principal Officer) of the superannuation funds of the University of Johannesburg. She also managed large tenders for that institution. Thea held a ministerial appointment to the Board of the South African Qualifications Authority (SAQA), and was a sought-after business speaker. 
 Associate Professor Ben Lyons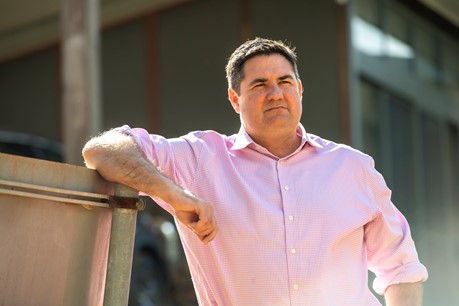 Assoc Professor Ben Lyons brings a wealth of experience across corporate, private and research and development organisations to his role as director of the Rural Economies Centre of Excellence.

A passionate supporter of rural and regional Queensland stems from his upbringing on a pastoral stations west of Augathella and near Glenmorgan.
His professional career includes two decades spent in Asia, specifically in the areas of agribusiness, textiles, research and education management.
Ben has worked with a number of high-profile companies including The Financial Times/Pearson Group (UK); The Woolmark Company/Australian Wool Innovation; Dulwich College International (K-12 education); the Australian Wool Exchange and the University of Queensland.
In various roles, Ben developed multidisciplinary expertise in:
- business development
- marketing and investment due diligence
- regional economic development
- market access strategies
- digital commerce and block chain application
- value chain development

Ben has also worked professionally in Australia, as Chief Executive Officer or the Toowoomba and Surat Basin Enterprise and Food Leaders Australia, a membership based regional economic development agency. During his tenure, Ben was involved in:
- creating an opportunity for a weekly freight route from Toowoomba to Hong Kong with Cathy Pacific
- the first passenger flight from a regional airport to Shanghai, China
- the development of a new Ag Tech investment forum
- a number of project engagements in the Surat Basin.
Ben holds a PhD in agricultural economics from the University of Queensland, and holds a number of degrees including Chinese economic history and Chinese literature from the Xi'an, Nanjing and Beijing Universities. He is also fluent in Mandarin.
Dr. Ian MacKenzie is a Senior Lecturer in the School of Economics, University of Queensland. His research interests include environmental economics, environmental policy, and public economics. In particular, he has a focus designing and evaluating environmental auctions and offset programs that help increase biodiversity and carbon storage.
Assoc. Prof Richard Brown is an Associate Professor of Economics, School of Economics UQ, and has substantial experience as an applied economist with a strong domestic and international reputation in applied cost-benefit analysis (CBA). He is co-author of a leading textbook on CBA and has extensive consulting and advisory experience applying CBA to project and policy analysis for a wide range of organisations and sectors. Associate Professor Brown will design and apply an appropriate conceptual framework for the application of CBA to the offset programs to be considered under this project, to support the development of clear and consistent policy recommendations.
Dr. Sally Driml is a Lecturer in tourism management, Business School, UQ. Her research draws on a background in economics and environmental economics and experience in government in developing environmental policy and managing natural environments that are also tourism destinations. In government, Dr Driml led a project that developed the Queensland Government's Environmental Offsets Policy. She has recently researched airline Voluntary Carbon Offset programs. .
Assoc. Prof Lana Friesen is an Associate Professor of Economics, School of Economics UQ. She is an expert in experimental and environmental economic. Her focuses is on designing and implementing experiments in order to investigate the effectiveness of environmental regulations.
Dr Geoff Woolcock (USQ)
Geoff Woolcock is a Senior Research Fellow at the University of Southern Queensland's Institute for Resilient Regions, and an Adjunct Associate Professor at Griffith University's School of Human Services and Social Work and the University of the Sunshine Coast's School of Social Sciences. He is a board director of the Brisbane Housing Company, the Australian National Development Index (ANDI) and Logan Child-Friendly Community Ltd overseeing the high-profile collective impact initiative, Logan Together. Geoff is also a Research Fellow at the Life Course Centre of Excellence, and an active member of the Korean Research Foundation-funded Community Wellbeing Institute. As a co-director of the company Global Talent Tracker, he has worked closely with the Australian Football League (AFL) for several years and is a Visiting Professor at Loughborough University's Institute for Sports Business.
Doctoral Researchers
Saleena Ham (USQ)
Saleena Ham was brought up in far western NSW and has had a career working with rural industry and regional communities since 1989.  With a degree in Agricultural Science she began working with rural representative organisations including the Queensland Farmers Federation as an advocate for primary producer interests in natural resource and environment policy development and implementation. In 1997, she was employed as a Director in the Qld Department of Natural Resource Management. She ran her own consultancy from 2001 working as communication strategist and facilitator on contested issues with community, corporate, not for profit and public sector organisations across Queensland and Northern NSW. From 2013-2015, Saleena worked for the Barkly Regional Council in the Northern Territory, as Shire Services Manager for the Utopia Indigenous Homelands Community. She has a Masters in International Studies, (Peace and Conflict Resolution), a Diploma in Professional Coaching, is a nationally accredited mediator and professional facilitator. Joining the University of Southern Queensland in 2018 to pursue a doctorate in rural sociology, Saleena has conducted social research in rural and regional communities on several projects including equitable access to health services, the social and economic impacts of digital connectivity and the social dynamics of small rural communities.
Marlyn McInnerney (USQ)
Marlyn McInnerney, is currently researching resilience for women on remote agricultural properties, and has 25 years of regional development experience, working primarily for local governments in South West Queensland, including a position as Manager of Economic and Community Development for the Balonne Shire Council.
Marlyn also has had experience with a range of regional non-profits based in Toowoomba. Working with a consortium of organisations led by Lifeline Darling Downs and South West Queensland Ltd, she co-designed and co-wrote a $7.8 M collective impact mental health project submission called Partners in Recovery (PIR). Subsequently, she was the Partnership Builder for that project. She helped facilitate the development of a consortium and was the lead writer for the Toowoomba Flexischool Mentoring Hub Project. Also, over a period of five years, Marlyn co-designed the South West Indigenous Cultural Trail project with Indigenous leaders, co-wrote the successful funding submission and set up the project management schedule.
Marlyn holds a BA, an MAPD (Regional Development), a Grad Cert in Creative Industries.
Chad Renando (USQ)
Mr Chad Renando is a PhD candidate and Research Fellow at USQ and is mapping and measuring the impact of entrepreneurs across Australia.  As part of this research, Chad helps governments, universities, corporations, innovation hubs, and entrepreneur programs measure the long-term impact of their innovation investment and help regions connect entrepreneurial activity to community resilience. Chad is also a professional facilitator, speaker, coach, and researcher, keen to help us all understand how we make a positive impact on society. Chad was the founding General Manager and Ecosystem leader at Ipswich City Council's Fire Station 101 innovation precinct.
Moudassir Habib (USQ)